So, the buzz is about …
Made-in-Canada
We are the source for hive components, including hive boxes, frames and foundations. We serve all beekeepers, from large to small, as well as beekeeping supply stores across Canada.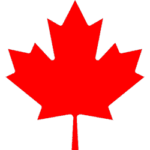 All Nature's Taste woodenware is made at our wood shops in Grey County, Ontario Canada. The Eastern White Pine lumber is sourced from sustainable local sawmills in Eastern Ontario. Our  direct, local approach ensures you get a premium product at competitive pricing.
Shop by Box-Size Categories